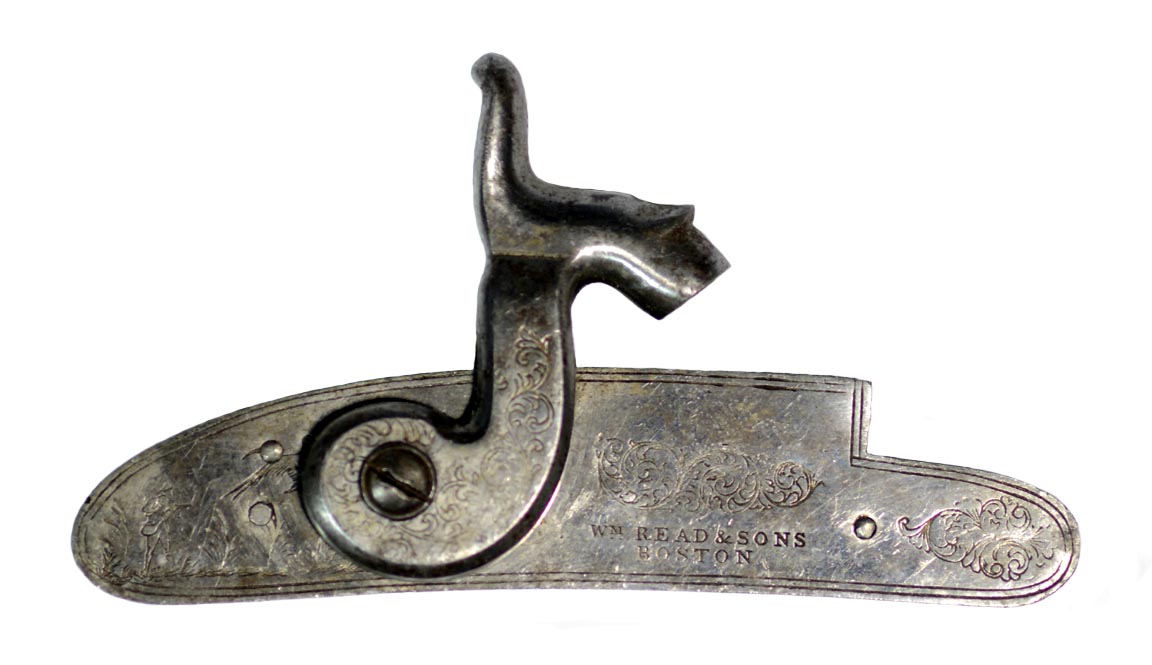 William Read & Sons percussion lock
The lock was never mounted on a gun and was in 'new' condition. The stamped in engraving is rather light so very careful polishing of the cast parts will be required.
Plate measures 4 34" X 1" and the throw of the hammer is 1 11/16"
readSET, parts set - $75
readP, plate - $15.00
readH, hammer - $15.00
readMS, mainspring - $17.50
readT, tumbler - $12.00
readST, stirrup - $7.00
readB, bridle - $12.00
readS, sear - $12.00
readSS, sear spring - $10.00